So wow. I've been here for 365 days. I think.
It's creepy to even think Free Perspectives, my beautiful potato child, is now 1 year old. How have I been alive for so long?? Why am I still here?? #EverythingHasChanged
So many things happened during this year; from starting to blog (duh), to going through those few months (and surviving XD) that COMPLETELY changed my life, I honestly still can't believe that I am still here, now, typing this out. I have changed so much, the world has changed so much, and I have yet truly discovered who I actually am: a potato.
Okay I lied ~ no, so many things have impacted me throught out this journey, and one of them is definitely blogging. I can't wait to reflect and look back at my 1 year blogiversary, because Free Perspectives is getting old, and 1 years old is definitely old.
Let's dive right in because I CAN'T WAIT *hup* *belly flops*
Before I get all sentimental: THANK YOU. Thank you all so so so so much. You're probably unaware of this, but you have been part of my whole journey in rediscovering myself. I absolutely love you all and I most definitely wouldn't be the person I am now if it weren't for you.
So many people have helped me with walk this journey and I am so thankful that you were part of it too. The blogosphere is seriously amazing and I wouldn't trade it for anything else. I've met some amazing fellow bloggers over the past year, and they seriously make any day a better one. Thank you.
We have all come a long way from the start of our each own unique journey called life. I can't wait to see what the next year *faints at that word* has in store for us!! Therefore ~ time for some reflections and serious regret 😅
Blogging has changed my life and here's the proof:
My writing skills improved
So the totally unexpectedly expected happened?? My writing skills has gone up SO much. I've always loved literature, but since I started blogging, wow. Ooh, and my strict English teacher says my literary analysis (yuck) is 'sohpisticated', so it's the real deal, honey.
This is probably one of the most *valuable* lessons I learnt from the past year of blogging. I'm one of the slow bloggers, and to be honest, I had a tough time dealing with bloggers envy. I'd constantly think "what am I doing wrong?", or "why am I only getting 5 likes?", or "why is everyone doing better than me?", and all those QUESTIONS my goodness.
It took awhile for me to be happy with where I am, and to realize that I am blogging because I love it. Not for anything else. It's not a competition; my, there's 8760 (thanks Google) hours in an year, so take your time!! There is no good or bad bloggers/blogs; we all blog with different values and messages we wish to convey, and that's what makes the blogosphere what it is.
Do YOU!!
In elementary school, like in grade 2, we would go to the computer lab once or twice a week, and practice our typing skills using this really cringe database – yours truly did NOT get it. I had to be one of the slowest molecules in that classroom; once I went complaining to my mom that I heard this kid say his mom can type with her eyes closed and get most of them right. My mom said that "it takes time, and I'll have no problem later on", and that time I probably just internally exploded.
But here I am now, years later. I timed myself and I can type the password to my good little laptop in 2 seconds. And it's 19 letters long. Take that, grade 2 Kimberly. TAKE THAT.
I met so many amazing bloggers
I probably had said this over and over, but truly, the blogosphere can't get any better. From my haitus to "bloggers block", you guys have kept me going and motivated to come back!! I mean, what blogger hasn't thought once to stop blogging? DON'T LIE TO YOURSELF IT AIN'T HEALTHY
Explored with graphic design
First started with Fotojet. Then got hooked onto Canva. Now PickMonkey is my adopted child. To be honest, I didn't  really care about the Featured Image until 3 or 4 months into blogging, because hey, I have no clue… About EvErYtHiNg?? Don't judge me.
It took me awhile to figure out what I like, and finally, here's a toast to my new blog design. And I hope to have it stay THAT WAY at least until next year. Please.
Three cheers for modern calligraphy + aesthetics
Aesthetics aesthetics aesthetics. Most said word of 2017. It's most obvious I'm crazy over it. Calligraphy has GOT to be the best invention ever in the history of the universe, because who doesn't need some real life pixie dust in their life?!
Stats
WordPress followers: 173 // Email Followers: 1 // Total Likes: 1,352 // Total Visitors: 1,572 // Total Views: 3,541 // Total Comments: 499 // Posts: 107
Okay!! Wow, 1,572 different people have visited my blog that is absolutely crazy. I mean, this would seem nothing for (actually) successful bloggers out there, but I am SO proud of my little potato!! Show some love, and receive a virtual bag of potato chips!!
Again, I'm definitely one of the more 'slower' bloggers out there. There are lots of amazing blogs out there that in an year, or less, have way more follows, likes, comments… I used to be quite frustrated with myself. Like what the flip am I doing wrong?? AGAIN??
It honestly took a while for me to realize that follower/likes/comment count is NOT a competition. So here I am now, talking about my past woes.
Top Posts
So obviously, I post erm, irregularly, that's put it that way. I do NOT like it?? In the next year, I definitely would want to work on setting up a posting schedule, and actually STICK TO IT PLEASE. Anyways, here's a short compilation of some posts that you have loved!!
I think.
Shoutouts
Oooh yay my absolute FAVOURITE part of this post because I get to brag about how amazing these bloggers are!! What I imply, is go check them out RIGHT NOW.
Then come back please.
MaryAñonuevo@OMGRyry // Okay this is really omg right here because she's like the sweetest person EVER. She has been (and still is) one of my main inspirations since my early days (heh), and she is just purely amazing and so many other qualities I can't even fathom.
My fav posts: EVERYTHING JUST GO CHECK HER OUT RIGHT NOW PLEASE… okay I'm calm now. Here's just a few ~ Saturdate | Sis & I // I Got Bodyshamed (#girlboss #girlpower)
May@ForeverandEverly // Again, one of my main inspirations, because who doesn't love the Mango Queen? If you love books, go check her blog out. If you love writing, go check her blog out. If you love mangoes, go check her blog out. If you love saltiness, go check her blog out.
My fav posts: Why Bloggers Should Be Appreciated // Showing All the Blogger Love and What You Can Do to Support Them!! // 9 Improvements to WordPress All Bloggers Would Love & Appreciate aka Please Fix This Right Now or I Will Cry
Rebecca@JoyUnspeakable // Honestly I can binge read (is that even a word) JU. I've been reading her blog since, what, forever?? And wow the blog design is worth fainting over; it is GORGEOUS.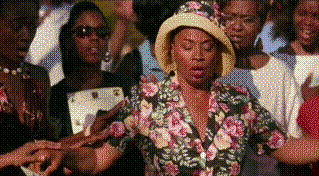 My fav posts: 17 EXAM HACKS // Giving Thanks (Even When the Sky is Falling)
Maryam@InfinitelyaDaydreamer // Here's a fun fact: she nominated me for my first award – I remember I was at the airport at 12am, internally screaming and almost crying for realsies when I read the notification. That, and the support she's given is most undoubtedly priceless. One of the first blogs I followed was hers, and honestly it may be one of the best follow buttons I have ever clicked. Really.
My fav posts: A piece on Animal Testing // Listen up neat freaks: you're actually pretty messy.
Wanna meet some other amazing bloggers whom I love?? Click me and show some love for them!
---
So happy birthday, Free Perspectives! What were your favourite moments here? Thoughts on what posts you'd like to see? Feedback or suggestions?? (I'm empty) Thank you SO much for joining me on my first year of blogging, and I can't wait to see what's in store for the next ! *gasp*
I LOVE YOU ALL mwah
P.S: wow this is over 1k words… um my newest record ft longest post yet??