So it's near the end of March and my potato brain is unable to comprehend with that fact.
Like always!! Anyways: March went by really quick. Too quick actually. Where did time go I don't know too 😅 This past month has been really hectic – I'm starting to get used to online school, and how to juggle that along with in-class school.
SO much happened over that past 31 days (wow I sound like a documentary).. spring break happened, gymnastics happened, and I got to see family… March was busy, but definitely better than February 🙂 I'm just hoping that my March recap will look decent tho 😂
I was very ambitious about Free Perspectives early March – looking back, maybe I had my hopes up too high?? I'm not sure, but I definitely need to lower my expectations to the reasonable zone. Buuuut there is still some okay-ness (aka I just made up a word)
When I saw their post in my Reader I literally screamed on the inside. My sanity is restored  😭
I actually have motivation (for once)
I haven't had blogging inspiration in FOREVER. Literally my potato shaped brain is bursting with ideas and prompts.. three cheers XD
In light of my first year blogiversary last month, I decided to put up a survey (because I need validation like always). If you haven't done the survey yet, please do! It's 100% anonymous – no email address required, and filling in your name is optional. Help me help you (what my English teacher always says).
stats
To be honest, looking back at my stats for all months, my stats have decreased. But that's totally fine!! A few months ago I would have flipped, but now, I'm blogging because I love it, and not for stats.
I feel like one of the reasons for the slight decrease was because of my re-designing of Free Perspectives. Compared to months of the same look and style, it's 100% different now, so people might be like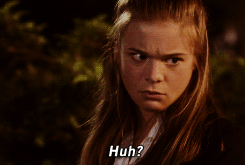 So for all ways, I guess you guys are also getting used to the new design and everything – along with me. Though again, my stats are down by a bit, I have no regrets because I have found my "blog design soul mate" 😅
me and my words tho
Views: 460 // Visitors: 146 // Likes: 104 // Comments: 36 // Follows: 188 WordPress + 1 Email
posts this month
I decided to add this section (so I can be proud of my progress yay me)!! This is going to be a pain getting all the featured images so why am I doing it
I decided to not have a featured image for my poetry post ☝️ I guess I wanted to have the words in my poems to create an imagery, and not having it to rely on actual photos to represent it 🙂
*wipes sweat off forehead*
fav post
I think it was my first time blogging about something like this, but it turned out way better than I had expected!! Well coincidentally or not, after writing this post my 3 month long blogger's block ended and now I have so much ideas, so thank you, night routine?
around the blogosphere
SuRiVeD mY eNgLiSh PrEsEnTaTiOn
I made a new friend at school (which is basically #missionimpossible) and she's so amazing 🙂
Spring break came HEYOOOOO
face-time chatted (??) with one of my besties and omg I MISS HER
I went half way across the world, survived a 12 hour flight, and got to see the rest of my family ❤
I was watching TV and there was an earthquake omg I could literally feel the building SHAKE for a second or two
did a proper back walkover #accomplished
…
My life is so dim save me
around the internet
playlist ft. meh ears
Ugh I am so BLAND BECAUSE KIMI E NO USO IS HERE AGAIN. I think I've mentioned it before, but if there was a thing called a "song soul mate" Kimi e no Uso would be it (me and my words again). This past month I've been doing a music rewind and started listening to old Taylor Swift songs as well as some of the popular ones from 5-7 years ago when I was a smol potato.
Togetsukyo ~ kimi omou ~ by Mai Kuraki
Kimi e no Uso by Valshe (6 month let's go)
Your Best Friend by Mai Kuraki
Begin Again by Taylor Swift
Delicate by Taylor Swift
Teenage Dream by Katy Perry
Gosh this month was a improvement by a kilometre (or mile) compared to last month – I read a total of 6 books 🙂 I mean it's not impressive to fellow bookworms but *shrugs*
books i read
Click on the book cover to go to GoodReads!!
You'll Miss Me When I'm Gone // Rachel Lynn Solomon
Bottom line: I LOVED the story-line, and how Solomon is raising awareness for Huntington's Disease. Just overall… bittersweet *insists that you grab a box of kleenex* Buuuuut I felt like the whole book was very slow and confusing? I was SO excited to read You'll Miss Me When I'm Gone but now…
Love, Hate, and Other Filters // Samira Ahmed
It was a disappointment again 😦 I've read reviews on Goodreads and I found that it's either a hit or miss, and sadly I think I'll have to agree. Again I was looking forward to reading this, but the whole story just didn't really feel "connected" for me; like it was all over the place. Though, strong feminism and WOW I LOVE THE MUSLIM REP!!!
Everything Everything // Nicola Yoon
Okay so here's the thing. Overall, do I like fluff? NO. I DON'T LIKE IT. Although I loved Yoon's writing style, but still. And the ending though. I did NOT like how it ended. Nope.
All That Was // Karen Rivers
So obviously if you've been here for some time, then you'd know that I love anything with aesthetic, watercolour, or modern callligraphy. All That Was became the package bundle for me and I LOVED the cover *fangirl sesh* But the actual content… I know I'm so dim and I'm repeating all my reviews here but the whole story line was repetitive and just overall confusing?
City of Saints and Thieves // Natalie C. Anderson
I LOVE MURDER MYSTERY PLOTS but this particular one was disappointing *cries*
Before I Fall // Lauren Oliver
This one is a re-read – I read this about a year ago, and I felt fine, but something about it this time made me SO uncomfortable. I really like how Oliver is delivering the message and the plot overall, but. Yeah. Just really uneasy for me. It might be different for you though.
april tbr
To be completely honest, I only have 1 book planned so far and it shouldn't 😅 I'm SO excited to read Truly Devious; I want some good murder mystery plots?! Seriously – that book has been on hold since FOREVER and finally I got my library notification and I screamed. So in all ways good ways, why am I ranting. Again??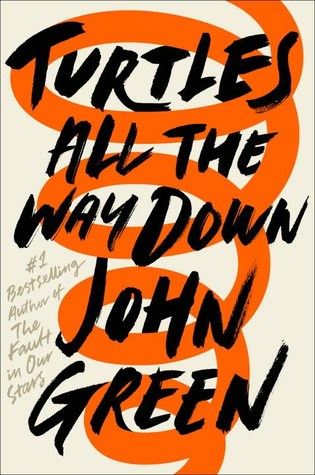 Honestly I am quivering like a leaf right now because I am excited yet scared to see what I have actually accomplished in March.. I am ambitious and I absolutely hate dislike being off schedule. Cross fingers!!
Blog
reach 185 followers 

Oh my word we're currently at 189 right now I really detest being cheesy but still ILYSM THANK YOU  

publish 10+ posts 

so I'm back to reality and I realize that I published 7 posts

catch up with Reader #sorrynotsorry 

Demi Lovato probably agrees with me when I say that I did a mildly okay job

finalize my design elements please pretty please 

I am 99% finished… so NO
Life
scorpionscorpionscorpian GET MY SCORPIAN 

I can see that I was angry because in the end I spelled scorpion wrong hahaha *cries* 
YES I DID IT YAYAYAYAYAYAYAYAYAYAY 4 MONTHS OF HARD WORK PAID OFF YAYAYA
perfect my back walkover 

um. Almost?

perfect my split jump 

um. well. 

practice my aerial prep MORE PLS MORE 

did that for the first week of March. And then I forgot about it. Oops. 

drink 1+ cup at least 25/31 days 

I did it *jazz hands* 

find 1 more coping strategy for anxiety/stress *pulls hair arghhhh* 

does drinking latte with pearls count?
Reading
read 15 books in total 

16 DOWN (and 7 books behind schedule according to Goodreads)

post 2 book reviews 

did 0 … nada

go to the library at least 3 times 

hands down on this one – but I think I deserve bonus marks for going to two libraries in two different countries that are half way across the world from each other?
goals for April
blog
um. 200 followers?! *faints*
publish 5+ posts
FINISH THE DESIGN ELEMENTS I'M BEGGING
respond to comments asap (I'm losing myself in the world of comments)
life
get. that. BACK WALKOVER
please get my split jump good 'kay
scorpion pt. 2: get my leg straight
start running again??
spend more time on gymnastics
finish my midterms *cries again*
go apply for my online school report card aka I may be procrastinating #exposed
laugh more, smile more
read
read 20 books in total
reduce the number of books behind schedule thingy on Goodreads
post at least ONE book review
---
So. How was YOUR March? Busy? Relaxing? Did you go on spring break too? Any good books you read? Goals for the next month? Tell me everything!! How are YOU? Comment away lovelies 🙂