Upon reflection, April has been quite productive.
Sometimes I feel like I have done absolutely nothing at all and then to later realize that I actually completed quite a bit?? I know – me and my thoughts… So many things happened this past month in both blogging and life, so I'm quite excited to sum everything up and squeeze it into a blog post.
Honestly, these are one of my favourite posts to do – we're a third into 2018 I mean wow. There's a lot of things I want to reflect and see what I have accomplished so far this year. The past few months I've been complaining talking about how fast time is going, and yes, I still feel that way!! But it's kind of refreshing to bring myself back to "reality" 🙂
if that makes any sense
Changed some minor design elements
I know, I know, your girl said that she'd stop but you know me and I'm very indecisive. I changed the tagline – it used to be a quote, but now I'm using my niche instead. As for my separators and such, I also tweaked the design (see above). Also. I added another button so you can choose which one you'd like to put up if you decide to swap with me 🙂
Overall, I'd say that I'm quite happy with it – I kept the main components, but now, I feel like I won't change it any time soon.
My idea drought has officially ended!! 
Oh my goodness my potato brain basically decided to take a strike about 2 months ago, and it lasted absolutely FOREVER. Last month I started to "recover" from that horribly no good problem; now my brain and I somehow managed to finalize a compromise, so it's all good. Hon, I'M. BACK.
stats
Views:  454 // Visitors:  131 // Likes:  108 // Comments:  81 // Follows:  WordPress 201 + 1 Email
posts this month
For the month of April, I had a total of 7 posts, which I think is pretty decent considering my busy schedule ft. midterms. I "re-introduced" myself to sharing some poetry, and to be honest, I really liked how it went!
fav post
Definitely the one above – talking about unrealistic beauty standards, and how social media contributes to peer pressure. I feel like nowadays everything is revolving around the internet, and that we're just starting to "disconnect" from the real world. I really enjoyed seeing your responses and thoughts regarding that post/topic; it gave me a wider perspective 🙂
around the blogosphere
Okay – quite a lot of things happened this month *flips through bullet journal* Yes, I actually had to do that XD Remember last month? I barely had 20 words for this section but now it's an whole essay…
CRA scam call investigation/tax thingy officer
Apparently, we received a phone call saying that we didn't pay our taxes, and if we didn't call back that number within 24 hours, an investigation officer will come?? I mean, hello, I know you're scamming – try to be more convincing next time, okay? 😂 But still, if they did send a police officer to our front door, than that would be pretty cool too!
Right now I'm hooked to Crime Watch Daily and Fresh Prince of Bel-Air
My eyeballs tho.. *cries* Apparently Netflix is going to cancel Fresh Prince of Bel-Air sometime in early May, and I'm here, starting season 2 when there's a total of 6 *cries more*
名探偵コナン ゼロの執行人 (Zero the Enforcer) is released
If you know me well, you know that I go crazy and fangirl-ish when it comes to Detective Conan. Therefore. OMG I AM SCREAMING THE 22 MOVIE IS OUT NOW OMG OMG OMG I HAVE TO WATCH IT SOON OR I SOON WILL PERISH WITHIN THE EVIL HANDS OF FANGIRLING SAVE MY POOR SOUL
i told you that i'd go crazy (hopefully I didn't hurt your eyeballs with the all caps) hehe
I wore contacts for the first time
Well, technically it's not the first time because I have worn Ortho-K night lenses for the past 2 years, but it is my first time wearing day time disposable contacts. I decided to switch over because apparently it may be doing more harm than good?? (I don't know I ain't an optometrist)
So. Quick story. I couldn't take it off on the first day. And I cried. I mean, you have to hold your eyelids open, and use your fingers to somehow pinch it off?? It took me 20 minutes for each eye 😅 When I used Ortho-K lenses it used this suction stick thing so you didn't have to (almost) touch your eyeballs, but now *coughYEScough*
Then I played a TwoSet Violin video and seconds later I got my left contact out. I owe Brett and Eddy tons. THANK GOODNESS. Saved me a lot of future would-have tears XD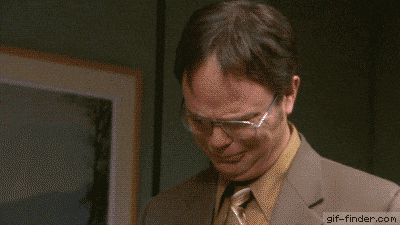 sakura trees are in full bloom 
On the road in front of my home is a row of sakura (cherry blossom) trees and they are FINALLY in full bloom ❤ I love it 🌸
I got my right leg splits
Ugh this took FOREVER!! My old dance teacher from 7, 8 years ago once said that if you're right handed, then your right leg splits will be easier, and same for the left. Apparently, the potato brain I have decided to be a rebel, so my left splits are easier even thought I'm right handed?? 😅
Well, at least I got it anyways..
I GOT MY AERIAL PREP!!!!! 
I know it's not a big deal, but still YASSSSSSSSS
I mean, I'm still kinda far from my goal, but… oh well it's getting closer tho!! Hopefully when I do "successful" first aerial I won't fall onto my head or something.
around the internet
This really broke me on the inside, but in a good way
Cartoon for April 24. #HumboldtStrong #humboltbroncos #TorontoAttack #TorontoStrong #TorontoMapleLeafs #Toronto https://t.co/vc5oJ0VqwN—
Michael de Adder (@deAdder) April 24, 2018
April has been a tough month for Canadians alike, but we have seen acts of kindness, bravery again and again – it just proves that there is still humanity ❤ I. ABSOLUTELY. LOVE THIS SO MUCH.
playlist ft. meh ears
April was mainly a "rewind" month regarding music. When I saw the news about Avicii's passing, I broke on the inside. Wake Me Up was one of the first songs I remember listening to, so doing that again after years… memories come flooding back 🙂
Oh YES. The A Team. Also one of the songs I first listened to.. now, I understand the lyrics and I'm breaking on the inside. I guess April was a breaking-on-the-inside month for me in music 😅
Kimi e no Uso // Valshe
Togetsukyo ~ kimi omou ~ // Mai Kuraki
Your Best Friend // Mai Kuraki
Tomorrow is the Last Time // Mai Kuraki
It Ain't Me // Kygo, Selena Gomez
The A Team // Ed Sheeran
A Thousand Years // Christina Perri
Lost in Japan // Shawn Mendes
Wake Me Up // Avicii
Never Be The Same // Camila Cabello
Love Story // Taylor Swift
Blank Space // Taylor Swift
E flat major op 125, 2. Scherzo (Prestissimo) // Franz Schubert
Chaconne // Bach
I read a total of 2 books in April I really want to blame midterms again but I'm trying not to. April wasn't a really good "reading month" for me, but still, 2 is better than 1, right?
(click on the cover to go to Goodreads!!)
People Like Us // Dana Mele // ★★★☆☆
Okay honestly, I am half and half right here with this book. I'm not sure why, but to me mystery genre + boarding school = me freaking out, so I was literally screaming when I saw that my hold had arrived at the library. LOVE the plot – yes Kay was really annoying but interesting in a way?? But. THE ENDING THO. It was bottom-line weak. I. Literally. RANTED to my poor mom for a whole HOUR.
Everless // Sara Holland // ★★★☆☆
Again, I was SO excited to read this book – in my mind it was already a 5 star before I even got it. So the purely evil potato brain of mine decided to torture me so I can suffer at the end of the book (sarcasm). Really loved how everything went along, the story-line, pace, characters… very vivid which meh appreciate!! But again, THE ENDING WHAT KIND OF ENDING WAS THAT. And then I also ranted to my poor mom for another hour Wellllllllll I mean but it was on separate days at least there's that 😅
may tbr
Okay. Right now I'm sitting at my desk, and there's 8 books I borrowed from the library stacked. And it looks like it's ready to fall over. Though, I'm going back to #reality and I'm going to set #realistic goals for once
blog
um. 200 followers?! *faints* 

omg it happened *faints again* I hate cheesiness but THANK YOU ALL SO SO SO MUCH ILYSM YOU CHANGED MEH LIFE 

publish 5+ posts 

okay I'm calm now. YES I did it!! 7 posts this month

FINISH THE DESIGN ELEMENTS I'M BEGGING 

haha actually you just finalized it on the 28th you sneaky little potato

respond to comments asap (I'm losing myself in the world of comments)

I'm back on track 😁
life
get. that. BACK WALKOVER 

I got it for a week, then got scared again and lost it ARGHHHHHHH 

please get my split jump good 'kay 

I wish 

scorpion pt. 2: get my leg straight 

I just realized I have a vivid imagination NOPE

start running again?? 

haha NO

spend more time on gymnastics 

yessssbutnoooooo BLAME IT ON MIDTERMS

finish my midterms *cries again*

*actually cries* yes but it was so hard *screams*

go apply for my online school report card aka I may be procrastinating #exposed hah yes did that after 1 month of procrastination 
laugh more, smile more 

um. 
read
read 20 books in total 

I'm right on 29 now wow I am a sneaky potato

reduce the number of books behind schedule thingy on Goodreads 

um sadly but no (I'm still 12 books behind schedule) *cries*

post at least ONE book review 

*nods furiously* finally something XD
blog
DON'T MOVE A HAIR OF YOUR BLOG DESIGN
publish 6+ posts
maybeee 210 followers?
remember to shorten post urls
interact with fellow bloggers more!!
life
actually get that back walkover. Please.
DRINK. MORE. WATER.
get the arabesque jump

with straight legs and arms

finish my biology module
finish math course
book my math midterms (maybe do it??)
smile, laugh more
books
read a total of 25 books
post 2+ reviews
reduce number of books behind schedule thing on Goodreads
maayyyyybe do a book review on Goodreads??
If you didn't know, at my school, we have a textiles program – some of it's alumni has become world acclaimed fashion designers. Every year, we have a fashion show – our auditorium turns into an actual runway and all. Until we get to like the second last or last year and have our own collection and have others model for us, we model our own clothing.
SO I'M FREAKING OUT INSIDE AND OUT SAVE ME AGAIN
Well the introvert at heart (aka me) is screaming and stressing because HOW NICE IS THIS. I mean, I really hate being on stage and in spotlight, but I'll try my best 🙂 I'll maybe do a post about it later…
---
how was your month of April? thoughts on my slight design tweaks? any good books you read? do you wear daytime contacts? if yes, tell me all your secrets to taking them off!! (please) any fav songs your listening to? thank you ALL so so much – your support is amazing and life changing ❤