So, apparently we're halfway through 2018.
Currently I'm sitting right here, in front of the computer, and my jaw is hanging and it just won't shut. Are any of you having an existential crisis? *raises up hand immediately* I mean like HOW is this all happening? Each day really doesn't feel like it's 24 hours…
So many things happened the past month, and I'm excited to see what summer has in store. Before I start rambling off, let's dive right in, shall we? *hup*
+WordPress issues?
I'm not sure why, but WordPress has been really disobedient wit me this month. For some reason, when I press "save", it doesn't, so sometimes it deletes sections of the post itself. Which of course HAS BEEN REALLY FRUSTRATING.
And it also delays my blog schedule. WHY IS THIS HAPPENING TO ME
+ I didn't touch my blog design
I know this isn't a big deal to many, but if you've been around for a while, then you'd know that I am an indecisive potato who tends to switch things up just a tad too much. I am SO proud of myself – I'm still unsure how I made it through June without even tinkering a bit 😂
+ Schedule went on "haitus"
Ugh this is just one more thing to apologize about *begs for forgiveness* I stopped it a few weeks ago because I found that it added more blogging stress, and I didn't want it to affect my love for blogging and the blogosphere overall. To be honest, I'm glad that I took a small break; since summer is here and I'll have more time, I hope that I'll be able to get back on to it.
IT'S JUST WORDPRESS NEEDS TO FIX THE PROBLEM ASAP*
*oh why am I screaming again
stats
Views: 579 // Visitors:  150 // Likes:  107 // Comments:  83 // Follows:  WordPress 223 + 4 Email
p o s t s   t h i s   m o n t h
f a v   p o s t
I was SO surprised at all the feedback you have all given me – it's truly amazing to see positivity and love spreading through the blogosphere. I was really hesitant posting it, but I'm so glad I did 🙂
a r o u n d   t h e   b l o g o s p h e r e
+ So, um, it's summer?!
I'm still in shock, like how in the WORLD did I survive and thrive in this past school year?? Not that I'm complaining (because who doesn't love summer), but it honestly feels like I got my first term report card like what, yesterday. Anywho, am I GLAD that summer is here, and I have a lot of goals that I need to accomplish… Three cheers for summer!!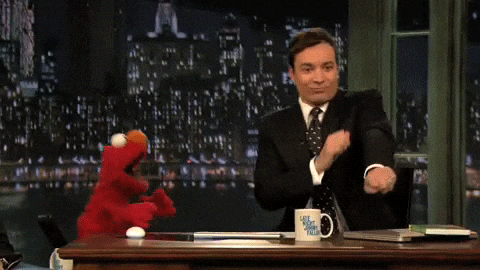 + I'm doing summer school
Haha way to ruin the mood Kimberly. Real smooth, real smooth…
+ I started to learn how to cook
Haha I may be good at textiles, but it doesn't mean my cooking skills are A+. Which, they are not. SO!! In order to be able to keep myself alive in the future, I decided to learn how to book some very basic dishes from my mom! My mom is an amazing cook, and according to her my grandma is also one too, so I think that it's obvious that the genes did not pass on to me.  (oops)
+ It's cold. In summer. 
During May and the first half of June, I swear that I was literally melting, but now, it's feels like early spring. Seriously. JUST when the summer solstice swings around, the weather plops down to 18°C. Well on the bright side, it's starting to warm up, but I hope that I'll be able to adjust hot weather in 2 weeks. Yes, I'm going to visit my family half way across the world where it is 38°C every day.
No joke.
+ and um yup… last month of school wasn't necessarily filled with fun and surprises
a r o u n d   t h e   i n t e r n e t
Humanity surprisingly has hope
Nowadays I feel like in the news, there are more negative reports compared to positive ones. I somehow stumbled across BuzzFeed and saw this article about "100 Pictures That Will Make You Feel Better About the World" and goodness. Even though there are still the people who do outrageous things, there are still ones who represent what humanity really is.
If you'd like to check out the post (highly recommended), click the button below 🙂
p l a y l i s t   f t.  m e h   e a r s
Basically all I have been doing this month was lying around listening to music. Thanks to the trusty ol' radio on my mom's car, I actually gave some of the new hits a try… but to my dismay *cries* Well, there are a few good ones, and I was introduced to 80's music, which some actually turned out pretty good!
Somehow I didn't know Hayley Kiyoko since a few weeks ago, and I? Really? Don't?
Ahh, the rest, though… save me from Kimi e no Uso it has been taking hostage of my ears since 8 months ago.
No Tears Left to Cry // Ariana Grande
Cut to the Feeling // Carly Rae Jepsen
Kimi e no Uso // Valshe
Togetsukyo ~ kimi omou ~ // Mai Kuraki
What I Need // Hayley Kiyoko ft. Kehlani
Your Best Friend // Mai Kuraki
Tomorrow is the Last Time // Mai Kuraki
Synchronicity // Nogizaka46
Friends // Marshmello & Anne-Marie
Hooked on a Feeling // Blue Swede
Whatever It Takes // Imagine Dragons
6 books. WOW I'm shook (yes, it's shook, not shocked ft. G.C.) I'm not even sure how that happened, but oh well it did, and of course, that meant that June was an especially good reading month for yours truly!
(click on the book title below to go to Goodreads)
The Princess and the Fog: A Story for Children With Depression // Lloyd Jones ★★★★★
THIS IS SO SO PURE. I have no words for this; even though this is a picture book, but who cares?! This is one of the best books ever – written SO beautifully, accurately… I actually had cried one tear. One tear guys I'm serious.
The Pigman // Paul Zindel ★★★☆☆ 
I did this for a group reading for English class at school, and… I really don't know what to say about this one. Love the message, but hate the characters and their attitude.But Mr. Pignati tho – he deserved SO much better and he was such a sweet fun old man 😭
Three Dark Crowns // Kendare Blake ★★★★☆ (3.5)
Once I picked up that book, I knew that it was going to take a whole army to stop me from finishing the book in one sitting. I was quite surprised at how well the multiple POV worked out so well?? Although, Joseph that little french fry I am still fuming HOW DARE HE HURT MY CHILD.
Click here if you'd like to read* the full review!
*caution: extreme ranting and all caps (I don't want to hurt your eyes)
Map of Fates (The Conspiracy of Us #2) // Maggie Hall ★★★★☆ (3.5)
It's the second installment of The Conspiracy of Us triology, and I couldn't have been more confused. A major plot twist, Avery runs off with someone else, and The Circle of Twelve has some big changes. Ooh, don't forget Alexander the Great's sacred bracelet that leads them to some pretty disturbing news…
A decent book 2 for the series and it completely shuts you out from the rest of the world when you're reading it, but in a way disappointing.
Nothing Left to Burn // Heather Ezell ★★☆☆☆
This is probably the lowest rating I have given so far, but there's still a microscopic piece of me that screams "you're brutal". I was hooked immediately I finished reading page one – I admit, not a lot of books can do that. When I started to get further into the book, things changed, and the ENDING was what really ticked me off. I felt like Brooke was SO irresponsible, and Audrey could have done SO much better and been WAY more responsible. Anyways, I shall depart before I start ranting an accidentally spoiling things *jumps behind a rock*
Starfish // Akemi Dawn Bowman ★★★★★ 
This book honestly doesn't even deserves a 5/5 – it should get an infinity out of infinity (even though it's not physically possible) Reading this book was like LOOKING in the mirror in sorts, and I have NEVER been so connected with a character. This isn't about Kiko Himura anymore – almost every single piece of her is relatable.
Remember my post title saying "new love"? Yes I'm sorry if you're disappointed but Starfish is EVERYTHING. I AM IN LOVE WITH THIS BOOK.
(a review coming up soon, so I'm shutting my mouth here before I start to write an essay)
r e c e n t l y   a d d e d
Goodreads, of course, comes to the rescue yet again. Often I find myself in a situation where I'm complaining that I have on books to read but then realize my TBR is most likely twice the height as me?? Anyways, I'm just going to dig a deeper hole for myself and silently bury yours truly in books.
blog
seriously don't move a hair of ur blog design 

ya girl did it!! 

continue with new blogging schedule 

hmm.. 

shorten urls 

check 

keep up with your COMMENTS *hides* 

YOU SHOULD HIDE SHAME SHAME

don't get lost in Reader aka interact with fellow bloggers more!! 

refer above
life
drink more WATER 

I did drink a bit more, but again it's summer, so…

don't get dehydrated (see above) 

so far so good

get that arabesque with straight arms + legs 

ugh I'm. Almost. THERE.

find 1 more coping strategy for stress/anxiety (we all need this) 

yes!! doing puzzles actually help 🙂 

get my aerial prep #2 

check (!!) can I scream?
reading
read 4+ books this month 

6+ kids, this is probably my best accomplishment in June

post book review on Goodreads?! 

stop procrastinating

post 1+ book review on blog 

check 

reduce number of books behind schedule thingy on Goodreads 

um. You're currently at 19. 
blog
keep up the good work and DON'T MOVE A HAIR OF YOUR BLOG DESIGN AGAIN
get back on track with blogging schedule
shorten urls
get BACK into the blogosphere young lady
life
drink water water water
middle splits
SIDE AERIALS
work on hand balancing
increase back flexibility
learn how to cook 3+ dishes (so I can sustain myself in the future and not die)
reading
read 4+ books again
post 1 book review on Goodreads
get a total of 45 books on 2018 Reading Challenge
remember to turn on the fan when you're reading (aka hot weather alert)
Your girl's getting old!!
Yup that's right – hello birthday month *throws confetti* I think I should get a GWR for being the oldest person alive and even surpassing Yoda, because yes, I'm turning 1001.
Don't doubt me.
Ugh… I still have one last finals test left for my online school, and after that, this past school year is officially long gone. I had 2 science finals this year, so I deserve every right now cry my poor potato heart out?!
My cousins are coming over!
They're flying over from the other side of the world, and it's their first time visiting where I live! I'm SO excited ASDLKFJLDSKJF
---
are you on summer vacation? any plans? are any of you also experiencing wordpress problens? any good reads (my puns tho) so far? can you cook edible yet tasty food, in which I am hoping to do so? have you listened to any songs by Hayley Kiyoko? comment away loves ❤