Happy Saturday, everyone! To me, summer is the ultimate time to catch up on reading – no homework, no tests, no nothing… you have all the time in the world! And for any bookworm, what's any better than analyzing and reviewing the books you read? The amazing Olivia @ Purely Olivia tagged me to do the Mid Year Freak Out Tag, and and I EVER excited for this! I know it's technically not "mid-year" anymore, but… I'll just pretend it is.
Let's dive right in, shall we? *hup*
1. Best book you've read so far this year
Oh goodness. Why must a bookworm answer such question aka torture?? I read SO many good book this past half year, but if I were to narrow it down to my favourite, it'd be Starfish by Akemi Dawn Bowman. I am in LOVE with Kiko, Bowman's writing schedule, everything… this will probably also be one of my favs forever.
Buuut, since my indecisiveness comes back to take over me again, I'll just add The 57 Bus, and Exit, Pursued by a Bear for good measure.
2. Best sequel you've read so far this year
I only read one sequel so far this year, so it'll have to be One Dark Throne by Kendare Blake. Just finished , and I'll say that I am mind blown.
3. New release you haven't read yet, but want to
Somehow I have not read The Hate U Give by Angie Thomas?! I know, I know, I AM ASHAMED OKAY I really, really need to read this (this is literally me with every single book on my tbr)
4. Most anticipated release for the second half of the year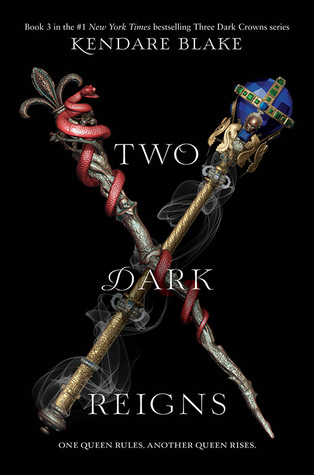 The Three Dark Crowns series has gotten me hooked since the first chapter of book 1. And according to some comments in Goodreads, the author is going to extend this series to 4 books?! Anyways, the 3rd book, Two Dark Reigns by Kendare Blake, is scheduled to publish on September 4th, 2018 and I AM SO EXCITED.
Even though Three Dark Crowns isn't my favourite series, but after reading One Dark Throne (book 2), I am dying to know what's going to happen.
5. Biggest disappointment
Disappointments – sadly is a fact that all bookworms have to experience. Well, on the bright side, it can give us a chance to rant and cry out sad tears – I'll give it that. Even though I loved the message behind the book, I was utterly disappointed by Everything, Everything by Nicola Yoon. When I first picked it up, I was so excited – I had expected a determined, hopeful girl with SCID and her journey where eventually she will find real love despite her health struggles. But NOOOO I felt like this illness was romanticized, and the ending was just simply irresponsible. I borrowed that book for the library, hoping that it will be filled with a strong-willed character and to learn more about SCID, but instead, it just came out as purely careless.
Oh, and do NOT forget Nothing Left to Burn by Heather Ezell- again, irresponsible characters, romanticized… you name it.
6. Biggest surprise
Oh, without doubt it'll have to be People Like Us by Dana Mele. The ending was SO unexpected in a good way, but too good in a way where it doesn't make sense? Oh well, a good mystery is enough for me.
7. Favourite new author (debut or new to you)
Hands down 100% Akemi Dawn Bowman. Starfish is literally a MASTERPIECE, and I am in love with her writing style.
8. Newest fictional crush
Ugh, crush?? To be completely honest, I don't have any *everyone sighs collectively* Welll on the "love-y" perspective, if I were to choose my favourite ship, it'd have to be Lena x Sebastian from If There's No Tomorrow by Jennifer L. Armentrout.
Even though I have never been in a relationship and don't plan on being in one anytime soon does textiles count tho, to me their relationship seems realistic and not romanticized. I absolutely hate how there's this whole thing about "no fighting = perfect relationship", and this definitely did NOT do that. Oh, and don't forget they're childhood friends turn into a relationship?? And may I remind you of *cough* Detective Conan *cough* Ran *cough* Shinichi *cough* I SHIP THEM SO MUCH
I SHIP I SHIP I SHIP
9. Newest favourite character
Definitely Jules from Three Dark Crowns – she is literally, like my CHILD I love her to death and if anyone hurts her I will hunt them down with a pitchfork.
10. Book that made you cry
I'm usually not capable of crying, and when it comes to books… nada. BUT!! Somehow, Princess and the Fog: A Story for Children with Depression and Starfish* did. I think I deserve a world record for "most books cried over for Kimberly".
And yay – this proves that I am able to cry. Rarely.
*sorry not sorry for mentioning this for a million times in this post #NoRegrets
11. Book that made you happy
Happy? Almost every single book, honey.
Okay fine, if I had to narrow it down to one aka impossible, I would choose The Problem With Forever. Just seeing Mallory grow and go through her healing process is just so amazing and inspirational. At the end of the book, I swear people could see sunshine radiating off me.
12. Favourite book to movie adaptations you've seen this year
I haven't seen any book to movie adaptions yet, but I have to soon!! I've heard SO much about Love, Simon as well as The Hate U Give… I need more time oh WHY is the day only 24 hours long?!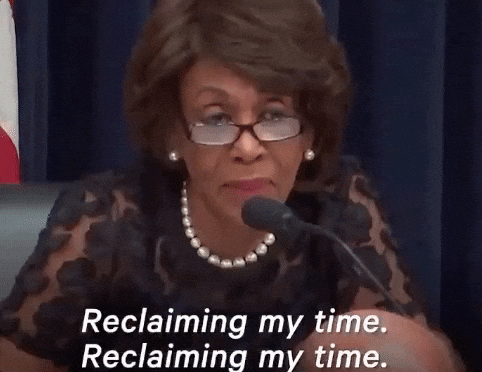 13. Favourite review you've written this year
Ah HA I absolutely LOVED writing my review for Three Dark Crowns. I had SUCH an amazing time ranting about my existential crisis, love for Jules, and how much I wanted to jump into the book and hunt down Joseph!!*
*is this weird someone tell me
14. Most beautiful book you've bought (or received) so far this year
As humans, even though we are taugh to "never judge a book by its cover", we are naturally more attracted to pretty things. Including book covers!! I absolutely adored the cover for Before I Fall – the mirrors, the grey-ish, the AESTHETIC.
Oh. I know I should shut up but I also loved Starfish.
15. What book do you need to read by the end of the year?
Definitely, Girl Made of Stars by Ashley Herring Blake – with the increasing awareness and discussion about sexual assault, I feel like us, as YA book readers, also should open our eyes to real information. According to many reviews I've read, it's all been brilliant, and I really can't wait to give this one a shot – I hope that after I finish this book, I can reflect and be able to say, "I've learned something valuable".
As for the nominees… I decided to not specifically tag anyone this time because it's past mid-year already, and I know this post is one of the late ones to catch the bus 😅 Though, if you'd like to do it, the stage is yours and I'd be more than happy to read it and add more books to my tbr even though I'm drowning already. Just be sure to leave a pingback or comment so I'll be able to know!
Once again, a MAJOR thanks to Olivia @ Purely Olivia again 🙂 I stumbled across her blog about a month ago, and it's absolutely amazing – her posts are perfection, and she is such a beautifully sweet person. Be sure to check out her post!!
---
answer thy questions above! favourite book so far? any major disappointments? any book that made you cry? new ships?! comment away lovelies 🙂