Hello y'all – happy Wednesday; how are you all? A long time while ago when I celebrated my 1 year blogiversary, I mentioned that I'd do a Q&A? Well, that was February and half a year later I'm here, finally finishing this post that was sitting in my drafts since forever, realizing that it's August 😂
Today, I'll be answering the questions that YOU submitted, and sharing more things about myself! I know that I am this simple ol' girl, but hopefully this post will be somewhat interesting!!
Let's dive right in, shall we? *hup*
<< Ella @ February Fairy >>
+ How old are you?
Just turned 1001. Don't doubt, because yes – I indeed am a grandma.
+ Do you sing in the shower?
YES. YES YES YES. I don't know if it's just me, but I feel like the acoustics in the shower are particularly nice, so whenever I sing I sound 100% better than when I do in other places??
+ Are you a picky eater?
I… um… yes. Maybe. I'm not that picky, but there are some foods that I refuse to eat, like tomatoes, raw onions, whipped cream… Gosh now I sound like a toddler, but I just said that I am a grandma?! Well, I guess I'll have to be a grandma toddler then.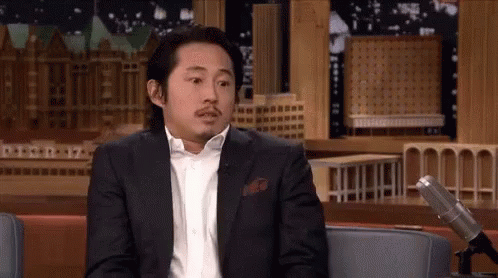 + Have you ever been out of the country?
From the one where I live? Yes.
+ Do you live in the UK?
Nope, but I'd love to go and visit someday!
<< Aleena @ I Heart Aleena >>
+ What exactly was your inspiration for this blog and why did you decide to start one??
I started my blog on February 25th, 2017 wow I actually remembered yay me, and that day changed my life. Back around that time, I had just went through a particularly difficult struggle in my life, and I felt like I needed something that belonged to me. I wanted a place where I could be myself, and be able to share my thoughts.
Fast forward about 1 and 1/2 year later, here I am, still blogging, yet still loving it 🙂
<< Wild @ The Wild's Life >> 
+ If you had to change your name, what would your new name be, and why would you choose that name?
Gosh this is hard… maybe Kira? It's short for kira-kira, which means "shining/glittering" in Japanese. I'd choose it because I often find myself struggling to find my own purpose and place, so I think that a name that where it can represent the thing that I need most would be very meaningful.
+ What's the closest thing to real magic?
Love. And I'm not saying only the "romantic" side. Yes, that counts too, but I'm also talking about the "family" and "friends" one. With love, you will always be able to find a door to hope within a roomful of darkness. Love has the amazing ability to break you completely, or to heal you wholly. Sometimes the most powerful things in the world are not able to be seen by the eye, but able to be felt from the heart.
<< Ryry @ OMG Ryry >> 
+ What's your morning routine during summer?
It varies from day to day, but it usually sticks to something like this:
I wake up at around 5am, but that's because I still have jet lag or else it'd usually be around 8am 😂 I'd watch TV for about an hour (still half asleep), then I'd go get breakfast which is just around the corner of my grandparent's place (where I'm currently staying). After that, I'd go do some puzzles and try not to rage quit, do my daily stretching routine, and check my email, WordPress notifications, and Hangouts messages. Around 9:30, I'd go to the third floor (we live in an apartment) where my family owns an abacus bookstore, then hangout and use WiFi 😂 My aunt and uncle (who works there) comes in at 10:00, and the day begins.
+ Weirdest food you tried?
There's this thing called "stinky tofu" if that counts. It's not "stinky" actually – it's just fermented, so it has a strong smell. It's not my favourite, but I don't despise it!
+ Share a very strange fact about you 
Ooh, let's see I've got lots 😂 Hmm… for some reason if I don't close my closet doors, I can't sleep at night. I don't know why – it just feels creepy that there's an open door in room?! Oh, also I can't sleep if my bedroom door is open 😂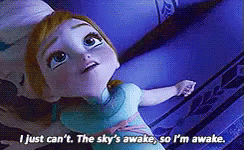 + Yanny or Lauren? 
To be completely honest here, I am middle ground. #BestAnswerEver
+ Your guilty pleasure?
Definitely drinking 1 extra cup of tea even though I already had 2 cups that day.
+ Things people love but you hate?
EGGS. I used to be completely fine with it, but after I had to eat powdered eggs for 2 months straight, it was like "game over". Now, I only eat 2 types of eggs and that's it. No sunny side up, hard boiled… only occasionally I would eat scrambled eggs. Ooh, also mayo and Nutella. Nope.
+ Favourite book?
Ohhh why must a bookworm answer such question? I have SO many favourite books, but if I had to narrow it down to one, it'd had to be Starfish by Akemi Dawn Bowman. From my previous posts, you'd all probably already know my craze and praise woah it rhymes *gasps* for this book. I absolutely LOVE it. Though, there's some other books that also deserve the title!!
+ Share a recent embarrassing experience?
Haha gosh 😂 Yesterday when I was shopping for fabric, when I went to pay, the cashier dude (yup my wording tho) asked me if I had $10 so he didn't have to give me that many coins as change. Because I was so nervous, I thought that he asked me if I wanted $10, so I said yes. He gave me that "what" look and asked me again – thankfully I got it that time  😂
+ What's the last show you binge-watched?
Brooklyn 99. SO funny – honestly the best sitcom ever. Ugh can't wait for season 6!!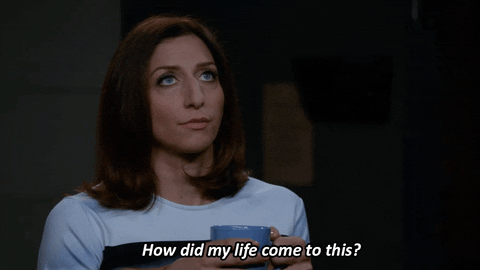 + What's the last song in your head?
Perfect by Ed Sheeran
+ Favourite blogger?
I have quite a few that I can't narrow it down to one!! Of course without a doubt one of them is Ryry @ OMG Ryry – my big sis, one of my bffs… and so much more. Maryam @ Infinitely a Daydreamer is also undoubtfully one of them too – love her to death, another one of my main inspirations… and Olivia @ Purely Olivia – the sweetest gal ever and such an amazing writer. Click here and here to find more of my favourite bloggers!!
+ Favourite YouTuber?
I also have a few because I'm totally indecisive which includes Anna McNulty, Jordan Matter, I'm Jonas, TwoSet Violin, and Lavendaire ❤
+ What goes on your head before going to sleep?
What I have to do the following day, the school year that's coming up.
+ This is not a question, more of a command 😂 Take a picture of your favourite view outside your house 😂 Thank u!
Yes ma'am, your wish is my command 😂 I don't have access to my photos right now, but I promise I'll get it up as soon as possible!
---
how are you? what are some random facts about yourself? should I do these type of posts more often? do you watch brooklyn 99 as well? answer some of these questions too – let's talk down below in the comments 🙂