Hi friends, and happy Saturday 🙂 How are you all doing? Summer is slowly coming to an end for me, and I'm starting to prepare for school and registering my online year courses. It's extremely stressful, thinking about my upcoming year and such, as starting from this year our grades will reflect if we do decide to do post-secondary education and such.
Anyways, enough of that – I was tagged 2 light years ago for the Versatile Blogger Award and The Avocado Tag by my big sis Ryry @ OMG Ryry. She's an amazing human being, and you definitely should check out her blog!! Honestly, I love that girl to death – I mean what's not to love about her? Go visit her blog, drop a follow right now, and maybe come back?! 😂
I can't wait to do this – let's dive right in, shall we? *hup*
p u r p o s e / m e s s a g e
The Versatile Blogger Award was created to feature and recognize blogs that have unique content, high quality of writing and fantastic photos.
r u l e s
Thank the person who nominated you with a link to their blog.
Include the banner in your post.
Tag it under #versatilebloggeraward.
Tell 7 things about yourself. What are some fun facts about yourself?
Keep up with the chain and nominate bloggers for this award.
7  f a c t s
+ I can NOT sleep without closing my bedroom door, pulling the curtains, and also shutting my closet door
+ I am 3 years into a 5 year textiles program, and in next year (year 4) I will most likely have my first collection!!
+ I went to a fashion show last year!!
+ One of my family friends' classmates acted in "To All The Boys I Loved Before"
+ I didn't watch CN, Disney Channel, or Nickelodeon when I grew up.
+ Another one of my classmates from elementary school acted in "Deadpool"
+ I haven't had bangs since grade 1 and I definitely don't want them now 😂
n o m i n a t i o n s
I'm going to nominate 5 people as usual…
Lorelie Joy @ Everyday Musings
The Avocado Tag was created by Ana Regina @ Diversion3000 – a huge shoutout to her!! This tag has been going wild around the blogosphere over the past few weeks, and I'd just like to thank and congratulate her 🙂 Because of this tag, I stumbled across her blog, and it's absolutely amazing! Be sure to head on over to Diversion3000 and you'll fall in love with it; trust me.
r u l e s
Thank the person who tagged you giving a link to their blog
Mention the creator of this tag giving a link to their blog!
Publish this post using the tag on WordPress: #AvocadoTag
Answer the questions
Tag at a minimum of 10 people to do this tag and let them know you tagged them
The questions are the same for everyone, you answer the questions and the people you tagged answer them too!
Add the Avocado tag logo in you post
q u e s t i o n s
What things do you like doing the most during summer?
Well, I visit my family halfway across the world every summer, so that's definitely a big one. I only see them once a year, so it's really important to me ❤ My family has an abacus bookstore, so I just basically hang out around there, and either read, eat, blog, or do nothing 😂
What's your favorite summer drink?
Definitely a lemonade slushie, or ice tea 🙂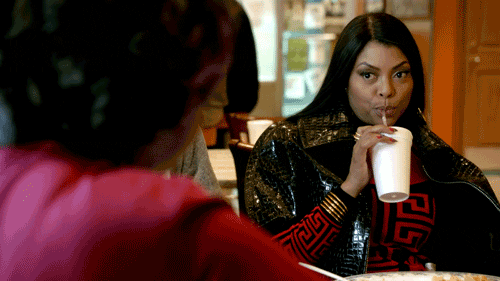 Do you like avocados?
To be honest, I wouldn't say that I love them, but I don't hate it either. A lot of people are going to hate me for this, but I don't really like avocado rolls, or avocado toast. Yup. Although, a nice, fresh guacamole will always have a place in my stomach.
Do you like spicy food? If yes, what's your fave spicy food? If not, why not lol?
I can't eat too spicy, but overall YES I love it!! I really like this kimchi ramen instant noodle, and Indomie Mi Goreng, which is an Indonesian instant noodle. Okay, I have said "instant noodle" 4 times now in 3 sentences, including this one.
What's the last thing you've eaten?
Fettucine Alfredo from Olive Garden.
Last song you've listened to?
Back to You // Selena Gomez
Even though I do not support 13RW, but this song is so beautiful and amazing. Basically my summer tune… 🎵 🎶
Tell us a funny anecdote you've had
If you've read my Q&A Results post, then you've probably have heard of my fabric shopping trip… um mishap XD If you haven't here's a copy and paste of the exact words I said on that post:
Haha gosh 😂 Yesterday when I was shopping for fabric, when I went to pay, the cashier dude (yup my wording tho) asked me if I had $10 so he didn't have to give me that many coins as change. Because I was so nervous, I thought that he asked me if I wanted $10, so I said yes. He gave me that "what" look and asked me again – thankfully I got it that time  😂
I didn't want to re-tell it again, because I felt like it would be waayyy funnier when it basically just happened the day before compared to now, me being all old after 2 weeks or so XD
Would you rather be a zebra with rainbow stripes or a zebra whose stripes glow in the dark?
Rainbow stripes definitely. One, it'll be really cool, and two, I don't want to be a source of light and be extra visible at night XD
Can you draw a shark with your opposite hand (the hand you don't use to write nor draw)? Show a picture!
Um… okay I do not have a good feeling about this XD
I didn't have a pen and paper on me now, so I did it digitally, and I messed up real bad.
What are 3 things that make you laugh?
My family/friends
Seeing hummingbirds chasing each other around (apparently they are extremely territorial)
TwoSet Violin *facepalm*
n o m i n a t i o n s
Because this seems like more of a summer-y like tag, and summer's almost over, I'm not going to specifically nominate anyone, but if you want to do this, you are definitely more than welcome!!
Be sure to leave a pingback or drop a comment so I can read your wonderful posts!
---
what are some fun facts about yourself? how was your summer? has school started already for you? do you also have an unhealthy obsession with tea? answer some of the questions above!! let's talk down below in the comments, shall we?