I still cannot fathom, or even wrap my potato shaped head around the fact that IT'S SEPTEMBER.
I mean seriously – it is actually September, kids, like how did this even happen. Summer is from the days of the past okay I just made this really sad and now I have to face the stressing reality of being a student.
But!! Enough of that talk – there were still some pretty nice anecdotes of my summer break, and I can't wait to share them with you! So much happened last month – I still have not clue as to how I'm going to put this all into one post without making this more than 5K words long 😂
Anyways, let's dive right in, shall we? *hup*
+ WordPress deleting my posts
Oh my goodness that was SO infuriating and frustrating!! I had published a post, then the next day when I went to double check and edit something IT JUST TOOK MY CHILD AWAY FROM ME. Somehow *poof* my poor dear post/child is gone.
Though, it seems to have been somehow fixed-ish?? Anyways, hopefully things will stay that way.
+ Finally did that Q&A post
Yup, your girl totally keeps her promises and published that Q&A results post that was late since March. Or February. Never mind that, but I did it, published it, and it was SO much fun talking with you guys in the comments!! Should I do a Q&A post again soon? Tell me down below!
+ Got back into the blogosphere
This is one thing I am SO happy about, like the blogosphere is literally my second home, and I can't like just, disappear without a trace like my post*. I'm basically all caught up, and hopefully it'll stay that way for the next month, with school and all that stuff back.
*You can probably tell I'm still fuming
+ Goodbye summer schedule
Ughhh I loved my blogging schedule so much!! It's not what I want, but I know it's what will be best for me and this blog. Because school's starting tomorrow *faints*, I have decided to stop my old schedule for now, and venture into unknown waters (ugh cheesiness *coughRyrycough*). Hence, that's why this post wasn't published on Saturday. I don't have my school schedule and courses all figured out yet, so for now, I won't be having a set posting day. I'll keep you guys updated when things are all set and what blogging schedule will work!!
s t a t s
Views: 491 // Visitors:  210 // Likes:  194 // Comments:  75 // Follows:  WordPress 268 + 5 Email
p o s t s   t h i s   m o n t h
t o p   p o s t
a r o u n d   t h e   b l o g o s p h e r e 
+ Starting contemporary dance 
Yes that's correct – your girl is giving dance a second try!! Long story short: when I was a young potato girl, I did jazz, ballet, and a bit of tap I think. About an year later, I stopped and gave up because, like gymnastics, I was really self-conscious and afraid of making mistakes and a fool of myself. Anyways, fast forwards to 2018, I decided to go back, and try the things I once had doubted myself in and give them a shot with a new attitude. I'm still struggling with self-esteem and all that, but it's so much better, and I don't self shame that much any more 🙂 So, hopefully I'll like it, and if I do, continue it next year!
+ Sort of binge-watching "The Office"
Somehow it's this summer that I started watching sitcoms and comedies. Yup I have not watched "The Big Bang Theory" yet, nor "Friends". It probably all began after I started watching "Brooklyn Nine-Nine", laughed my head off, and fell in love with this niche.
AND I LOVE PAM BEESLY.
+ Then I finished Season 1 of "The Good Doctor" (oops)
Ahhhh I love love LOVED it with all the molecules (me trying to know science) in my potato-ness it was so amazing. To me I felt like it had really good and realistic autism rep, and omg I learned a lot from this TV series. There were many situations in which there isn't a "right or wrong", just simply cases of perspective and position, and I really appreciated that. Overall, an amazing series, and I am literally jumping out of my seat waiting for season 2 😂
+ Did some back-to-school shopping
To be honest, I'm not a big fan of doing the back to school craze, but it's the new school year, and there are a few things that I needed to get. Anyways, I bought this expanding translucent file folder with a brown-ish strap thing. I decided to use this instead of a binder because from *cough* experience, I always end up putting all of my papers in the front with the slot and it never gets to where it is supposed to be.
+ I have a new child 
On August 25th, 2018, I brought home a betta fish from PetSmart, and he is now officially my newest child. YUP I GOT A FISH your girl has her first pet ever. I don't know, but to me, I don't see my fish as a "pet"; instead, he's more like a "friend" if that makes sense. When I was choosing which one to take home, that little dude just swam up to my face, opened his gills (they do that when they are defensive, on-edge, wanting to fight). When he closed them and swam back and forth in from of my face, I was like "he's my son" 😂
Anyways, it's REALLY relaxing, and especially now with school giving me another reason to worry and stuff, he's a major stress-reliever, and I love my son so much 🌸
+ Course planning and half dying
STRESS THE STRESS IS REAL. I'm dying on the inside and school's starting so I guess that's not a good thing… On a positive note, I have my courses all set up and ready to go, started my online start-up assignments, and I have a few in-school classes with my best friends! I'm doing 4 courses online and 3 in-school, and I finished 1 online during the summer, so at least there's that *shrugs* Nevertheless I'm STILL DYING ALJFLKSDJF
(and this is NOT a notable life moment smh)
+ I, uh, ate a lot of curry
Red curry, Japanese curry, green curry… I can say that I took care of my stomach really well this month. Welllll there was one week where I basically had no appetite for no reason, but anyways. There's not much to say but um, yeah I love curry 😂
p l a y l i s t   f t .   m e h   e a r s
To be honest, I have not been a good mother to my ears this month as I did not spend a lot of time feeding them music 😂 Anyways, I've been binge-listening NTLTC, so guess that counts… I watched the music video for "Girls Like You", and oh my gosh I loved it SO much. It screams feminism and that beauty has no set definition and diversity and just go watch it you'll fall it love with it too ❤ Seriously – I don't know if I love the music video or the song itself more.
And yep still listening to 君への嘘 (Kimi e no Uso)… like I don't even know how this is happening anymore.
No Tears Left to Cry // Ariana Grande
君への嘘 (Kimi e no Uso) // Valshe
I Want it That Way // Backstreet Boys
Have It All // Jason Mraz
Secret of My Heart // 倉木麻衣 (Mai Kuraki)
Back to You // Selena Gomez

渡月橋 〜君 想ふ〜 (Togetsukyo ~ thinking of you~ //倉木麻衣 (Mai Kuraki)

Girls Like You // Maroon 5 ft. Cardi B
When summer first started, I was like all enthusiastic about how I'm going to catch up to my Goodreads challenge, and now I'm sitting here like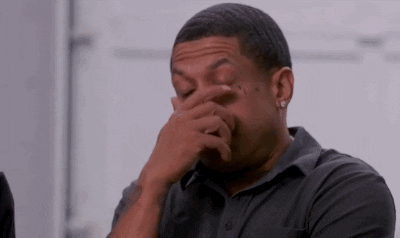 To be honest I am in a reading slump!! And when that happens to bookworms and when they lose motivation to read, it's basically equal to if the Earth *decides* to stop rotating and the other half doesn't get sun at all. Aka me right now.
Well, good things still, I read um *cough* a book. SINGULAR. Do I deserve to be part of the book blogging community anymore? Do I even deserve to blog about books anymore? HOW AM I NOT FREAKING OUT EVEN THOUGH I AM ALREADY.
Girl Made of Stars // Ashley Herring Blake ★★★★★ (x infinity)
I've seen this one floating around the bookish blogging community as well as Goodreads and all the rave about it, and this one simply just didn't disappoint. I have no words for Girl Made of Stars – it's a MASTERPIECE. It was so beautiful, devastating, and many other things I cannot fathom. When I finished reading this I was an absolute mess, and was like this close (1mm) to crying ACTUAL TEARS. This is probably one of the closest thing to perfection in a book, like I just can't even. Definitely one of my favourite books of 2018, if not the actual one.
c u r r e n t l y   r e a d i n g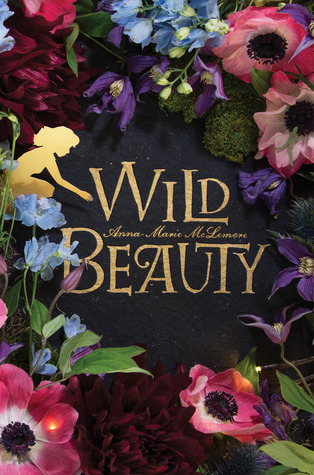 Wild Beauty // Anna-Marie McLemore
So far, it's been slightly confusing, but I've seen so many positive reviews about this!! I hope that things will start to clear up soon, because somehow I have a good feeling about "Wild Beauty". And the cover is gorgeous, just putting it out there…
Isla and the Happily Ever After // Stephanie Perkins
So far pretty cute, and I'd love another couple to ship. Ah the Perkins of being a fangirl… *cringes at own pun* To me, I feel like this has great autism rep, which is always a bonus for me. I mean, rep is good, but when it's done bad… um yeah nope. But, so far so good, so hopefully it'll keep up!!
Perfected // Kate Jarvik Birch 
So, what made me pick up the book in the first place, you ask? The dress, okay, IT WAS THE DRESS. I mean, you know I do textiles, and I kinda just glanced over it and thought that the design was somewhat "off"… yup that's how I choose books 😂 To be honest, so far the book itself is kinda like the dress, but it's getting interesting….
blog
260 followers?! 

ahhh 273 thank you so much!! *tries to hug everyone but fails*

keep on with blogging schedule 

somehow I managed but I DID IT 

remember to shorten urls 

for most, yes

respond to comments (I am failing miserably)

did better 

STAY in the blogosphere and don't hop out again 

decent

do that Q&A post ALREADY

GOT IT I DID IT *jazz hands*
life
get that side aerial ALREADY 

I am almost to the point where I am giving up

over middle splits 

yes middle splits, no over middle splits

learn a tilt 

add 10cm and we'll be good

more hand balancing 

practiced some

drink at least 1 and 1/2 cup water daily

yay I did not die from dehydration

don't get a stupid strain from gymnastics again

DIDN'T 

enjoy summer 

um, YES, I am happy with how it went ❤ 

laugh more

I guess?? 
reading
read 4+ books

HAHA says you're in a reading slump 

update Goodreads

refer to above

post 1+ book review on blog

okay let's just say August was a bad reading month… 
blog
publish 4+ posts
remember to shorten urls
respond to comments (I am failing miserably) (again)
STAY in the blogosphere and don't hop out again (again)
life
keep up with gymnastics
practice contemporary at home
over middle splits
drink at least 1 and 1/2 cup water daily
keep up with school
don't die from stress
keep using your bullet journal but not overuse it
reading
read 4+ books
check Goodreads
post 1+ book review on blog
+ New sofas 
Our old sofas are like 20+ years old, and it's really wearing down, so last month my family decided to go get new ones!! We have decided which one we're going to get, but just don't know when it's going to arrive… but I love the new one!! (As I'm typing this it's still sitting in the store) Anyways, mom just walked up and told me that this is really long, and when I scrolled up and told her it's my Farewell August post, I received a nod of approval XD
+ back to school (duh)
If I say that one more time I am going to combust in utter disbelief. Yes, I am returning once again back to school to my education, it's stressing me out, and I don't know what's going to happen, so I'm just keep my fingers crossed…
---
should I do another Q&A post soon? have you ever experienced any WordPress problems? are you taking any online courses for this school year? thoughts about reading slumps and how to get over them? do you have a fish, or a pet? have you watched "Brooklyn 99", "The Office", or "The Good Doctor" before? thoughts? comment down below!!