Happy Thursday, friends! How are you all? With school back, it's hard trying to find a balance between school + blogging + personal life, but I've done it before last year, so hopefully it'll be alright 😂
While I was skimming over Reader, I saw that Kris @ Boston Book Reader did the Life In Books Tag and I knew that I had to do it! Also, I was tagged 3 ice ages ago* by my sis and bestie Ryry @ OMG Ryry to do The Shuffle Music Tag! I have no words for this gal, just head over to her blog and fall in love. It's that easy, dudes. I haven't posted since, what, last Thursday, so let's get right into it, shall we?
*hence the cold weather I am experiencing right now as I am slowly freezing to death
smol note: just a quick mention again, I have stopped my summer blogging schedule, so right now I'm swimming in unknown waters. When I have it all figured out, I'll be sure to mention it. (right now I'm trying to keep things and 1 post/week)
<< Life in Books Tag >>
(click on the cover to go to Goodreads)
1. Find a book for each of your initials 
K (for Kimberly) // Kira-Kira by Cynthia Kadohata
E (for Eleanor) //  Exit, Pursued by A Bear by E.K. Johnston
C (for Clark) // City of Saints and Thieves by Natalie C. Anderson
2. Count your age along your bookshelf – what book is it?
Lemme run back to my room and I'll be right back XD It's Wild Beauty by Anna-Marie McLemore.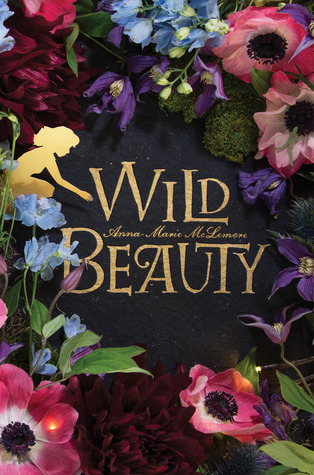 3. A book set in your city/country
*searches Goodreads, then Google* Let's see… so many choices (well what to do when I'm an indecisive potato) Um… let's go with From Anna by Jean Little.
4. A book that represents a destination you'd love to travel to
One place that's on the top of my travel bucket list is Okinawa or Tokyo in Japan. Although… there are literally NO YA books that are set in Japan, so if I were to go with the main character's background/culture, then it'd be Starfish by Akemi Dawn Bowman.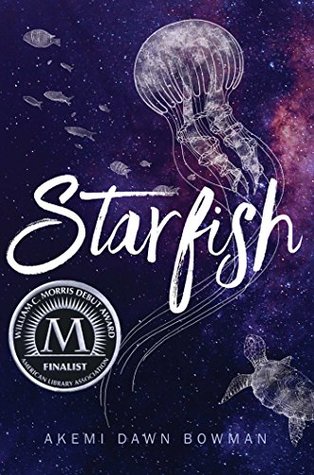 5. A book that's your favorite color
Since I was this baby potato, I have LOVED blue – especially pastel and Tiffany blue 🙂 So, I guess I'll have to go with Summer Bird Blue by Akemi Dawn Bowman.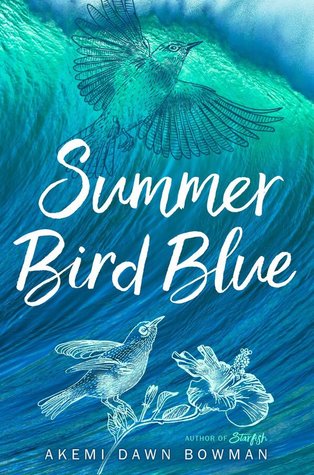 6. Which book do you have the fondest memories of?
Oh, no doubt Starfish once again and Girl Made of Stars by Ashley Herring Blake. I have SO much love for these two, they will definitely be on my top reads of 2018. I set my monthly budget, and I've been planning to get my own copy of Starfish but now that I have finished GMOS… um can I get both #BookishStruggles
7. Which book did you have the most difficulty reading?
I am basically an outcast of the bookish community about this, and I have no shame. I was extremely confuzzled about what was going on in Six of Crows by Leigh Bardugo *gets chased by furious bookworms with a pitchfork* I just didn't understand the plot, the characters, anything… I wanted to love this one SO bad, but I guess it just didn't end up that way for me. I'll try to pick it up again soon, and hopefully my potato brain will get SOC 😂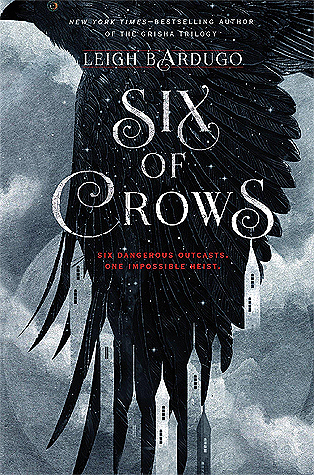 8. Which book in your TBR pile will give you the biggest accomplishment when you finish it?
I am ASHAMED to say this, but I have not read The Hate U Give yet. I KNOW THIS IS BASICALLY COMMITTING TREASON. I've been waiting for my library hold since forever, and the more I talk about it, the more I need it in my life.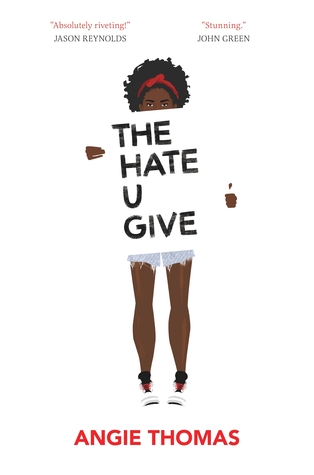 Since there weren't any rules listed, I'll just nominate 5 bloggers, as usual. If you were nominated, no pressure at all to do this!! Though, please do remember to leave a pingback if you do decide to do this so I can read your lovely posts and add more books to my TBR in which I am ever drowning in.
YOU!!
<< The Shuffle Song Tag >>
Rules: 
Hit shuffle play on any devices or apps that you listen to music on.
List the first ten songs that play.
Tag some people!
My results:
These Days // Rudimental ft. Jess Glynn, Macklemore, Dan Caplen
君への嘘 (Kimi e no Uso) // Valshe
渡月橋 〜君 想ふ〜 (Togetsukyo ~ thinking of you~ // 倉木麻衣 (Mai Kuraki)
Have it All // Jason Mraz
What I Need // Hayley Kiyoko,
I Want it That Way // Backstreet Boys
Haven't Met You Yet // Michael Bublé
Back to You // Selena Gomez
Secret of My Heart // 倉木麻衣 (Mai Kuraki)
今宵は夢を見させて (Let Me Dream Tonight) // 倉木麻衣 (Mai Kuraki)
Ain't No Mountain High Enough // 

Marvin Gaye, Tammi Terrell

No Tears Left To Cry // Ariana Grande
シンクロニシティ(Synchronicity) // 乃木坂46
Tears In Heaven // Eric Clapton
Nominees:
Carol @ Peeking Through A Caroleidoscope
Maryam @ Infinitely A Daydreamer 
+ YOU!!
Once again, if you were nominated, no pressure to do it at all!! If you do though, be sure to leave a pingback so I can read your post 🙂
So!! Like my blog title, yes, I am holding a quick survey to see which book YOU would like to see reviewed the most on my blog! Interacting with fellow bloggers is amazing, and even though I haven't tried one like this before, I really hope that it'll work out.
What do you do? It's easy – scroll down, click on your choice, submit, voilà! It is completely anonymous, and it doesn't require your email address or anything to be honest. I will be keeping this up until the end of September, so be sure to vote!
---
which books fit your initial? have you read any of the books above? what are you feeding your ears lately (aka what music have you been listening to)? should I do polls like this more often? did you cast a vote above? any other books you think I should read?