If there is anything I love more than tea and potatoes, it'd gotta be analyzing stats and charts.
I know, such a nerd, but that just so happens to be me sometimes XD As you guys probably know, I've been blogging since February 2017, so it's been an year and a half *faints* for me in the blogosphere.
Ever since I published my first post 'till now, I've never stopped learning about blogging, WordPress, and the community. Over that period of time, I think it's safe to say that I have a good idea of the pros and cons of blogging as a student blogger, in which I will talk about in today's post! Let's dive right in, shall we?
PROS // My writing skills surprisingly improved. A lot.
I've always enjoyed writing – as an introvert, I'm always looking for ways to express myself without doing it verbally. Writing has always done the trick, but it wasn't as "polished" and "sophisticated" as I wanted it to be. Blogging has helped me a lot on this point. I am now much faster at typing and better at summarizing. I mean, with school started and all, who has the time to read a post with 10K words?? My vocabulary list has expanded at least 10x, and sentence fluidity has improved. Refining my writing skills is one thing that I will use for the rest of my life, and it's all thanks to blogging.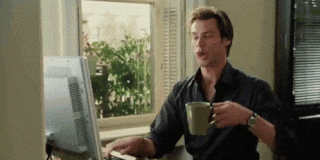 Though, I can't type with one hand yet, but I really want to so I can drink tea like that dude too.
CONS // Dealing with blogger's block
Blogger's block is basically my rendition on writer's block (is this even in the Oxford Dictionary??). This has GOT to be one of the worst things any blogger has to deal with: no ideas. I really don't understand the human brain; why is it either that we have overflowing ideas or none at all? Why can't we just have a "normal amount" of ideas every day? WHAT IS LIFE.
Whenever blogger's block decides to knock at my front door and invite itself in, my brain size is literally equivalent to one Lays Chips. There are just NO words to describe that "my mind is blank" feeling. Or is it just me?
PROS // I found the "fun" side of me
I'm just going to be completely blatant here: I don't often get jokes, and I usually go on questioning the theory and philosophy behind it. Yep that's me.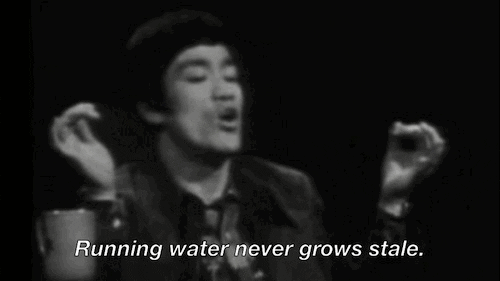 Though, ever since I started blogging, I've been introduced to blogs that make me smile so big that my cheeks hurt (no seriously). From there, I've loosened up a bit, and now I get a tad bit more jokes than before, as well as just having fun in general. Still, I tend to be philosophical and delve into the scientific side of it, so yeah XD
CONS // Blogger Envy + It Takes Time
This is one thing that I'm sure every blogger has struggled with. As bloggers, we're always thinking if this is good enough, if this is bad… etc. The truth is, YES everyones' blogs are different even if they have the same niche, but that is what makes the blogosphere what it is. If everyone had the same writing style, blog design, personality… what would be fun and exciting about blogging?
It something that I'm still trying to deal with, but it has gotten SO much better compared to last year. I think after half an year later, I realized that I should just be "me", and appreciate it.
Also, I've learned that like many other things, blogging takes time. Especially if you're a newbie blogger like me. There are blogs I've read that get 10+ likes on their first post and then 30+ on the second post onward. They are definitely pros, and just amazing overall. For me though, I'm more of a slow blogger I'd say. It took me awhile to figure out how I want to run this blog as well as the purpose behind it, so of course everything came late. But that's okay too!! The fact that it took me more time than usual isn't necessarily a "con" though; instead, I'd say that it was a valuable self-discovery and learning experience 🙂
PROS // Get to read other blogs (!!) ft. Blogosphere
By far one of the BEST parts of blogging – being in the blogosphere. Even though Reader is basically nonexistent to me as it messes up formatting, it's the place where I go to find the latest posts by my favourite bloggers. Over the past year and half, I've met SO many awesome bloggers, and made amazing friends. Reading their posts always makes my day better, like an extra pinch of positivity and hope.
The blogging community is seriously the best, and I don't know if it can get any better. There's just SO much support and love, and everyone is so nice I can't even asldfjlskdfjdsk On a more serious note, it's truly amazing, and I love you all so much.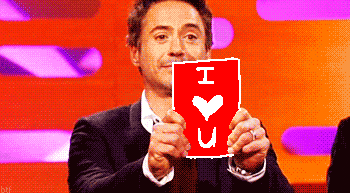 CONS // Not having enough time to read ALL of them
That is definitely frustrating, like why is there not more than 24 hours each day?? I NEED MORE TIME.
Anyways *coughs*, whenever I want to settle down with a nice cup of tea wearing a warm sweater, it either ends up with 1. me realizing that I should do homework, 2. just tired, or 3. not being able to sit through it without checking my online school notifications.
PROS // I'm more productive and organized
Okay, like I can't even point this out anymore than I already am: organization is key to blogging. When I first started, I was a mess; with no niche, set blog design, schedule, post idea list… it was horrible. I think that that's why I'm a slow blogger. But, I mean that's totally okay too! The important part is what I got from that experience, and that's learning to organize and prioritize.
CONS // Increased my love for graphs/charts EVEN MORE
Like I said in my intro, believe me: it's gotten worse. Every day I check my stats, and what does that come in? BAR GRAPHS. When I do surveys/polls, what does that come in? CHARTS. Guys, it's really awful, like I even LIKE making line graphs and lists now (just see my bullet journal and you'd know).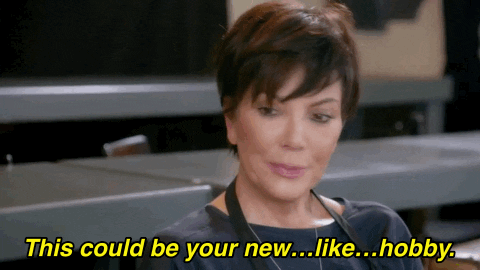 A new blogging schedule, you say, Kimberly? Yep, I think that have it all figured out. I've been back to school for about 3 weeks now, so I have a pretty good idea of what fills up my timetables and homework/test weight. So, for now I'm going to be testing the following: I'll be posting once a week on Thursday. I'm hoping that this will work out, and that I can be consistent with my blog posts, replying to comments, and reading all of your lovely posts.
---
what's your favourite part about blogging? least favourite part? how long have you been blogging for? how do you manage school with being a blogger? did you cast your vote above?