I'm still really confused as to how I survived the first month back to school.
This past month has been crazy, and I don't even know where to begin. With school starting once again, my schedule has been gone all over the place, and slowly I realized that I don't have much time to blog anymore. Nonetheless, there were still some pretty nice anecdotes in September, and I can't wait to review the past month with you guys!
Let's dive right in, shall we?
+ More bookish content
The blogosphere has taken the key and unlocked the door for me to which I discovered my true love for reading. I guess I didn't realize it until a few months ago when it that piece clicked. So for now on, alongside with mental health/lifestyle, I'll also be posting all things bookish!! I'm quite excited as to where this will take me, but I'd like to try out doing doing an equal amount of each. I'm actually doing a discussion post soon, so on that note: AHHHHH.
*this literally sounds like a classic love story where one person loves another who doesn't realize it until much later on. UNREQUITED LOVE, CHILDREN. Let's talk Shakespeare.
+ PicMonkey being extremely irritable
By irritable, I mean absolutely horrifying. For the past few months, I've been able to use PicMonkey without signing up for an account, because the only option was for me to pay if I did. I could upload my own fonts then, so it was all good. Now though, I HAVE to sign up for an account, and there is a free version, so you can choose if you want to have the premium plan or not. BUT!! It is SO laggy, like I can't even… though that's not the worst part! I can't upload my own fonts if I'm using the free plan, so that means I have to completely revise my whole blog design.
+ New blog design
Hence the PicMonkey issue: since I can't use my old font anymore *fumes*, I had to do a completely new blog design. I didn't plan to use it this quick – originally, I wanted to change this on January 1, 2019 as a "new year" kind of fresh start. You probably all know by now that I adore sakura (cherry blossoms), so why not incorporate it into my design? I'm quite happy with this, and I feel like it really represents who I am as a person.
+Gutenberg (??)
When I checked WP Admin a few days ago, and there was this notification about a new format thingy? I read the article but I'm still slightly confused about it. I guess it's like a WordPress update of some sort? Anyways, it looks really clean and easy to navigate, but I'll need to learn more about this soon. If you're interested, find out more here.
+ survey results
Ahhhh this was SO much fun! Each time I get notified of a new response I silently scream. It means more than you know to see that my polls/surveys have feedback – thank you to all the participated! A few posts ago, I first opened up that poll asking you guys to choose which book you'd like me to review next, and that I'd announce the result on my September wrap-up. Without further ado…
So that's Girl Made of Stars by Ashely Herring Blake! I am so so excited to review this one – it'll be up soon 🙂 Again, thank you to all that participated – if you didn't this time, no worries! There will be many that I will be hosting in the near future.
<< posts this month >>
 .  
<< top post >>
<< around the blogosphere >>
Ryry @ OMG Ryry writes some goodbye messages TATBI(she)LB and my heart I can't. Her writing is just so beautiful – just take a piece of my heart honestly.
Maryam @ Infinitely a Daydreamer shares her September bujo spread which is SO AESTHETIC aldskfjkds
Olivia @ Purely Olivia is back from her haitus and I am screaming!!!!!
Dezzy @ A Thoughtful Voice shares her honest opinions on TATBILB, and it has definitely given me a whole new perspective 🙂
Bay @ Bayance teaches us how to make delicious homemade pizza and I wonder if I can reach into the laptop screen, grab the pizza and eat it
May @ Forever and Everly co-hosts a readathon which is one of the best things I have heard this entire month
Lorelie @ Everyday Musings got 2 lambs and I am SO happy for her!! pst… they are absolutely adorable *heart eyes*
+ new sofa
It is SO comfy, and there is an extension so I can lie down on it while watching TV. Now that it's cold, I have a few blankets on the sofa so I can wrap myself up like a human burrito. AND DRINK TEA AT THE SAME TIME. It's amazing, it truly is.
+ THE STRESS.
I don't think that there's a lot that I can say about it is that I am slowly dying. I shall go and disappear in a hole now, and when the stress goes away I'll come back out.
+ was less than 20cm less from running out of thread from bobbin
If you do textiles/sewing and use a sewing machine, then you'd probably know that it's one of our worst nightmares to sew and then eventually find out that the thread had ran out in the middle. Then I start to wonder why didn't I wind more thread into my bobbin earlier.
Over the past 2 years, I've experienced that several times by now, and trust me: it's a horrible feeling.
+ went through the early parenting phase
I introduced my son, Walilae, to you guys on my August wrap-up post. He's like, this precious little betta fish, and gosh I love him so so much. Anyways, according to my mom, when a parent first brings home their newborn, they'd always worry if they are sick. Example: if they don't sleep, they want them to fall asleep, but when they are actually asleep, they would worry if their child died. Yep, parenting phases.
So, I had to experience that "early parenting phase" as I like to call it. For the first 2 weeks or so, I was constantly checking the tank, and when he has a slight colour change I'd go into a frenzy. But, he's really healthy and happy now, and I couldn't be more elated 🙂
playlist ft. meh ears
Ahead by a Century // The Tragically Hip
シンクロニシティ // 乃木坂46 (Nogizaka46)
No Tears Left to Cry // Ariana Grande
I Can't Let You Be Alone // MayDay
君への嘘 (Kimi e no Uso) // Valshe
I Want it That Way // Backstreet Boys
Have It All // Jason Mraz
Take Me Home, Country Roads // John Denver

渡月橋 〜君 想ふ〜 (Togetsukyo ~ thinking of you~ //倉木麻衣 (Mai Kuraki)
+ had a fabulous bookish discussion w/ friends
I think it was last Thursday or something, my some of my best friends and I stayed after school to do more textiles. While we sewed, we started talking about books, which eventually led to a debate of whether Carry On is a rip-off of Harry Potter as well as positive and realistic mental health/illness and lgbtq+ rep in YA and children's books.
Okay this is what you get when you have friends who also thinks that there should be more bookstores and love all things bookish as much as you do 😍
+ changed my 2018 Goodreads Reading Challenge Goal
After a long debate with myself, I finally decided to change my 2018 GRC goal. I originally set a 100 book goal, but then I slowly started to realize that it is not realistic or achievable for me. Because of *cough* LIFE, I have to prioritize and manage my time to fit around my schedule. Also, I was getting to the point of NOT wanting to check Goodreads because looking at the stats and how many books I'm behind just gave me additional stress* and anxiety. Eventually (with a little calculation help from dad) I decided to settle in for reading 60 books by the end of this year. It has taken this "rock" off my chest, and now I can truly enjoy reading once again 🙂
*in which I have way more than enough thank you very much
<< what i read this past month >>
Okay dudes. I'm not sure how I did it, but I somehow read 7 books this past month. Like how did I do it?? Is it even physically possible *ponders about the philosophy of life*
Wild Beauty // Anna-Marie McLemore ★★★★☆ (3.5)
writing is a bit confusing
yet gorgeous cover
amazing family relationship
lgbtq+ rep!!
Fel is now my precious child
The Sun And Her Flowers // Rupi Kaur ★★★★☆ 
beautiful writing
didn't feel comfortable to read some poems yet but that's just of personal reasons
amazing illustrations
will definitely re-read when I am ready 🙂
Perfected // Kate Jarvik Birch ★★★☆☆ (2.5)
just unsettling cheesiness
not realistic at all
Ella basically begging to be held captive like just PLEASE stand up for yourself
gets whisked away by her dream dude: expected (and I hate Penn)
dress design on the cover is horrible *the textiles student side of me magically appears*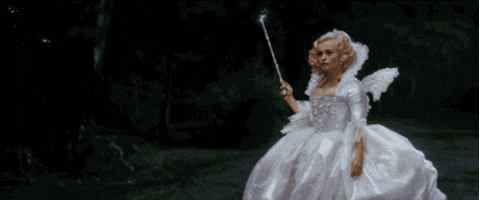 Carve the Mark // Veronica Roth ★★★★☆ (3.5)
whole thing was expected – no surprise elements
was hoping for a platonic relationship, but nope it turned into a romantic one instead (why does every book turn into that way)
writing is sophisticated, much like typical Roth style
decent silent reading book to read (yes we still have silent reading smh)
Isla and the Happily Ever After // Stephanie Perkins ★★★★☆ (3.5)
realistic relationship – not some insta-love (sigh of relief)
Isla to me was kinda self-centred, but later her real self was revealed
ACCURATE AUTISM REP I LOVE KURT
surprise plot twist near end
What You Left Me // Bridget Morrissey ★★★☆☆
extremely confusing
liked the topic, but the pacing was off
strong characters
The Astonishing Color of After // Emily X.R. Pan ★★★★☆
Asian Rep, more specifically Taiwanese Rep (!!)
a bit slow
overall pretty realistic depression in context
confuses the vast difference between China and Taiwan, in which I am slightly frustrated about – just to clarify: Taiwan is an independent country!! #represent
ACTUALLY ALMOST CRIED
beautiful debut about the process of healing and understanding
blog
publish 4+ posts ✓
remember to shorten urls ✓
respond to comments (I am failing miserably) (again) ✓
STAY in the blogosphere and don't hop out again (again) ✓
In review, it was a decent month for blogging in September!! I changed my posting schedule – it's now once a week every Thursday 🙂
life
keep up with gymnastics ✓
practice contemporary at home ✓
over middle splits ✓
drink at least 1 and 1/2 cup water daily ✗
keep up with school ✓
don't die from stress ✓✗
keep using your bullet journal but not overuse it ✓✗
I mean, the over middle splits isn't a lot (like it's literally almost 5cm only), but it still counts? You know in school, or basically everyone tells you to drink at least 8+ cups of water daily? I'm not even drinking 2 cups most days for my whole life, so get this: WHY AM I NOT DEAD YET. Seriously, why am I still alive, siting here and blogging about it?
Haha stress I didn't die but was dying slowly a little bit. But not 100% dead! *cheers*
reading
read 4+ books ✓
check Goodreads ✓
post 1+ book review on blog ✗
Ahhhh 7 books I am SO happy about it!! I seriously should post a book review soon…
blog
keep up with new blogging schedule
shorten urls
format images better
finalize new blog design
life
 AERIAL. GET THAT AERIAL.
practice over-split needle
improvise on jumps/leaps
try not to die from stress
keep up with school
try to be happier and laugh more
reading
post GMOS review
post excerpt of GMOS review on Goodreads
read 4+ books
draft up a bookish related post (or even post it)
+ thanksgiving
There's a lot to be thankful for. With Thanksgiving coming up, I hope that it will be a reminder for me to try to think more positively, be grateful, and surround myself with the people I love most.
+ midterms
School just literally started a month ago and NOW WE'RE TALKING MIDTERMS. I'm just hoping that there won't be a midterm test yet, but I'm not sure?? AHHHH.
---
how was your September? thoughts on my new blog design? do you also have a slight obsession with pie charts like me? what books did you read this past month? any fun anecdotes? how's your first month back to school? do you do textiles/sewing? comment away lovelies!