Hello world, and welcome back to another episode of Kimberly's Unannounced Hiatus™.
Or rather than hiatus, a short absence from the blogosphere – I… have once reappeared. Amidst school, textiles [insert screaming], the competition, and overall LIFE in general, I couldn't find the time to properly sit down, drink a cup of tea and blog.
My 2nd blogiversary was actually on February 25th, and I was SO hoping that I could have this published on that day. Even though this is late, I owe this to y'all, and I had a ton of fun answering all the questions you submitted.
Let's dive right in, shall we? *hup*
↬ who is your biggest inspiration?
I have a few role models or people that I look up to, so I don't think I'll be able to narrow it down to one person because they mean so much to me in countless ways. If I were to just name 1 or 2, it'd definitely be my mom and textiles teacher. They are both one of the most important people to me in my life, and I definitely wouldn't be where I am right now without them.
↬ what's your favorite genre to read and why?
Oof, YES, thank you for this question! I think it'd have to be a nice sweet contemporary. I feel like those really give us a glance at various topics/issues from different point of views, and it's almost like I can "see" what's going on in the book through first person.
*yes, currently very into birb memes hi thanks
↬ which book would you want to be a character in?
I'm thinking Caraval by Stephanie Garber?? I definitely don't want to be a participant, but if I can just watch it from the sidelines, then that'd be pretty cool, considering all of the beautiful sights in Caraval mentioned in the book. The whole atmosphere just seems magical and whimsical.
↬ if you could be best friends with any fictional character, who would it be?
Hands down, 100% Madrid from "To Kill A Kingdom" by Alexandra Cristo. Her sass level is just way beyond, and she's so so loyal and supportive to her friends, Elian, and Lira. I feel like Cristo really did an amazing job with the whole character profiling of Madrid, and seeing her amazing skills, I can't wait to see what's next in store.
↬ what's something you've always wanted to do?
If I were to name one *coughOvErLyAmBiTiOuS*, it would be seeing the Northern Lights/Aurora Borealis. If I travel way up north from where I live, it's actually there too, so I hope that I'll be able to make that trip someday and take my family along with me.
↬ dream vacation destination?
Seriously ANYWHERE in Japan. Or Taiwan. Those two countries are so beautiful, honestly, I'd love to live there even.
↬ favourite poet? 
I truly, truly mean this one: Ryry. Her poetry and writings always speak to me so much; she has a way with words very few have – it's an honour to read them.
↬ favourite musical artists?
To name a few: Billie Eilish, Taylor Swift (more of her old albums), 倉木麻衣, Valshe, Ariana Grande, 乃木坂46, James Blake, Ed Sheeran, MayDay.
↬ dream career/job?
I'm currently in a textiles/fashion design program, so probably something in that area. To be honest I don't really have a specific occupation (for dream job) yet; I'm still trying to figure that out.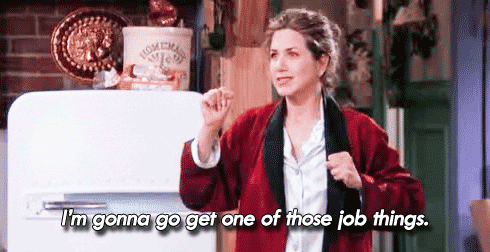 ↬ if you had to rename your blog, what would you call it?
Hmm… this one had me thinking. I think it'll probably be short and simple, but it's a phrase that means something to me. From the top of my head: Insignificantly Significant?? I really don't know right now, tbh.
↬ if your life was a book, how would you describe it in comp titles? (just in case that doesn't make sense, " comp titles" means comparison titles and is is when you something like "The Hunger Games meets James Bond meets Pride and Prejudice".)
I'm trying to not distract myself into force-include my favourite book titles right now… let's see here… After some deep consideration:
Starfish meets How it Feels to Fly meets The Sun is Also a Star
I chose those three titles not because of the plot, but more of the in depth meaning,  character personalities, and self growth and discovery portrayed in it.
*TSIAAS w/o romance, of course
↬ What's your favorite color?
Pastel blue 🙂
↬ Apples or oranges?
Apples, but only the crispy ones. Fun fact – I'm not a fan of pies, so apple pie is a no go for me *runs as crowd wth pitchforks in hand comes chasing*
↬ Cake or ice cream?
Ice cream! To be more specific about my favourite flavour, it'd be green tea surprise surprise
↬ what is your favorite memory from this past year?
I'm thinking that it'd be the fashion show. Modeling and walking on the runway was SO hard, honestly (being that I already loathe a classroom presentation in front of 30 others), but I did it, and I'm proud of myself. Even though it was really tough, and there were some points where I felt like I couldn't continue, I did it, and yeah: it felt like a turning point where I started to feel like I have control over my own life.
↬ if you were a character in a YA book, who would you be?
Personality wise, I'm definitely Astrid from The Waterfire Saga series. She was originally an enclosed, smol child who on the outside seemed cold and distant, but once she started to allow herself to love and be loved (not all in a romantic way, of course), she opened up and allowed herself to be the person/mermaid she is.
↬ city or country?
Even though I live in the city, I'm definitely a country child. When I retire (which… why am I thinking about half a century later), I'd love to live in a quieter town or something, preferably near the water.
↬ House or apartment building? (to live in)
Apartment. Especially if I can live on the higher floors and watch the sunset/sunrise. I've always enjoyed watching the clouds, so that'd be pretty nice too. There's something about the sun rising and setting that brings me inner peace.
↬ How do you deal with too much sadness/anxiousness?
To the person who asked this: thank you. If I can help one person, even if it's just a smol bit, then my heart would be so so happy. What usually helps me with anxiousness/stressful situations, would be deep breathing, writing it down, listening to calming music with earbuds. and talking to someone I trust. For sadness, I think again, talking it out with someone helps SO much, and going outdoors in the sun and exercising does a great deal of support. Though, most importantly: don't bottle emotions up, and try not to classify them as a "good" or "bad" one. Every emotion is there for a reason.
↬ What is it like to you being a student, a daughter, etc. and a blogger all at the same time?
It's hard; a lot easier said than done. This can probably be seen quite clearly from my unannounced 1 month hiatus (which I'll talk about later). There's so many things in life I need and want to do, like spend time with my family, hang out with friends.. etc, but as I slowly age to an old potato, there's many other things I have to consider in too. There's more homework now, harder tests and quizzes, textiles – which takes up so much time and effort, and plenty more.
Blogging has impacted me so much, and I don't want to stop anytime soon. I know, and admit, that I can't see myself having a posting schedule in the near future, and that my posting dates will be all over the place, but I want ever post I write to be something that I am proud of and genuinely want to share. However, there are times where I have to prioritize other things in life ahead of it.
↬ Tips on time management?
I'd definitely recommend to make a plan or a list, but don't over do it. It's something I need to work on, to be honest – the whole over-planning part. Something that works well for me is to write a list for the day/the weekend, and proceed to do the first thing right away. I feel like the "starting" part is always the hardest, so once you do, it get relatively easier in a way.
↬ What's your favorite movie that wouldn't fail to make you smile when you're having a bad day?
崖の上のポニョ (Ponyo on the Cliff) is my epitome of childhood nostalgia. I recently rewatched it and gosh, the feels 😭 It's super cute, definitely one of my favourite movies ever – highly recommend it! Just look at this smol child.
↬ How long do you plan on running your blog? (what age will you stop blogging)
There's a part of me that wants to say that I'll never stop, but in truth, we can all agree that it's not realistic. I won't say a specific age because I honestly don't know yet, but I hope that I'll keep on doing this as long as I can, and loving and enjoying each moment. Let's just see where life and time will take us, then.
↬ What is the most important thing you've learned about blogging?
That being myself is enough.
↬ What's your current favorite quotation?
She believed she could, but she was tired. So she rested and you know what? The world went on and it was ok. She knew she could try again tomorrow. – unknown
Not sure if this is a good thing, but I can resonate with this one SO much. I definitely need to give myself breaks more often and not overwork, and it's important to remind myself that I need to be gentler to "me".
↬ What's have you discovered in yourself in your 2 years of blogging?
This is legitimately the best question to end this post. From my 2 years (I sound old, don't I), I have found my writing voice, my love for books, and of course, my friends. Without blogging, I'm sure I would be a different person I am now – even though I don't know if that's better or for worse, what I can say is that this is one part of my past that I'd never want to forget and let go.
So!! Just some quick shoutouts, because what's better than boosting and raving about your favourite bloggers?
Ryry: I have no words for you, literally. You have changed me in more ways you would ever know, and I'm so so so thankful and grateful for you, always. This is to my favourite coffee girl 🥂 (that's coffee and tea, btw) // Olivia: You know how much I love books, and it's true: you're one of the people that helped me discover that. Chatting, fangirling, and ranting with you always bring a smile to my face ❤ // Maryam: you always inspire me, and give me hope – one of the best people I know. thank you. // Dezzy: Your reviews and discussions are… just what would I do without it? // YOU! This probably sounds cliche and all, but I do mean this: I'll forever be grateful to anyone who decided to click on one of my post and read whatever I have in mind that day. Thank you. So much. 
So! That basically wraps up this smol Q&A for my 2nd blogiversary. To talk a lil bit about why this post is exactly 1 month late… it's simple but complicated: school. Mostly likely I'll share more about what made my disappear into the mist on my next post, which would be the monthly wrap up. I hope that you can understand – I'm trying my best and aiming for a better blogging month in April 💗 Thank you all, so much.
---
thank you to all who submitted questions, and i hope that y'all enjoyed this smol q&a! how do you balance between life and blogging? what's on your current playlist? any book recs? how would y'all feel if I did change my blog name*? comment away :))
thank you all so much *wishes I could reach into the screen and hug everyone*
*hehe, don't worry, I just want to know your opinion <33